These are the greatest Serpentine opponents from the various frightening enemies in the Soulsborne games.
A number of the adversaries and bosses encountered in the Soulsborne games are highly inspired by snakes in some manner, shape, or form. While their lethality varies, most of these adversaries have one thing in common: they're really creepy.
Whether exploring Elden Ring's Volcano Manor, Sen's Fortress in Dark Souls 1, or trying to dodge a special white snake in Sekiro, snakes and snake-inspired adversaries might feel like they genuinely dominate a lot of the interactions in these games. In any event, here is a list of the eight most terrifying serpentine monsters in the Soulsborne series.
Great Serpent (Sekiro)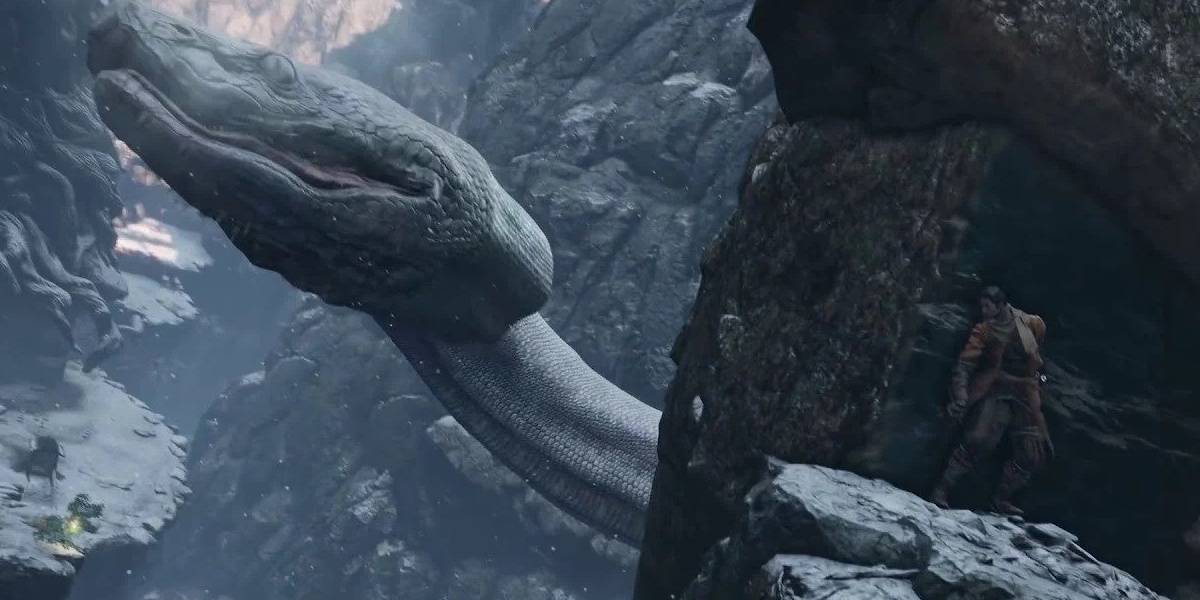 While the Great Serpents in Sekiro resemble typical snakes, there's something unsettling about coming into contact with such a massive creature.
Furthermore, at some points in the game (which happens to be one of FromSoftware's longest), players must slip through and hide from the Great Serpent. This just adds to the eerie atmosphere of the game, as players encounter various parts of the Great Serpent's vast body and try to avoid being seen or killed by it.
Man-Serpent (Elden Ring)
A man-serpent hybrid has appeared in almost every Soulsborne game, and Elden Ring's version is possibly the least frightening of them all.
Indeed, the Man-Serpents of Volcano Manor (only one of many places in the game's vast open world, which many players regard as its greatest strength) are truly ridiculous. However, in other ways, this serves to make them scary and unsettling. This is especially true when players see them for the first time lengthen their necks; the impression is both surprising and highly distressing. The NPC Zorayas is a Man-Serpent, and hearing a human voice come from what is effectively a snake with arms and legs is bizarre.
Man Serpent (Dark Souls)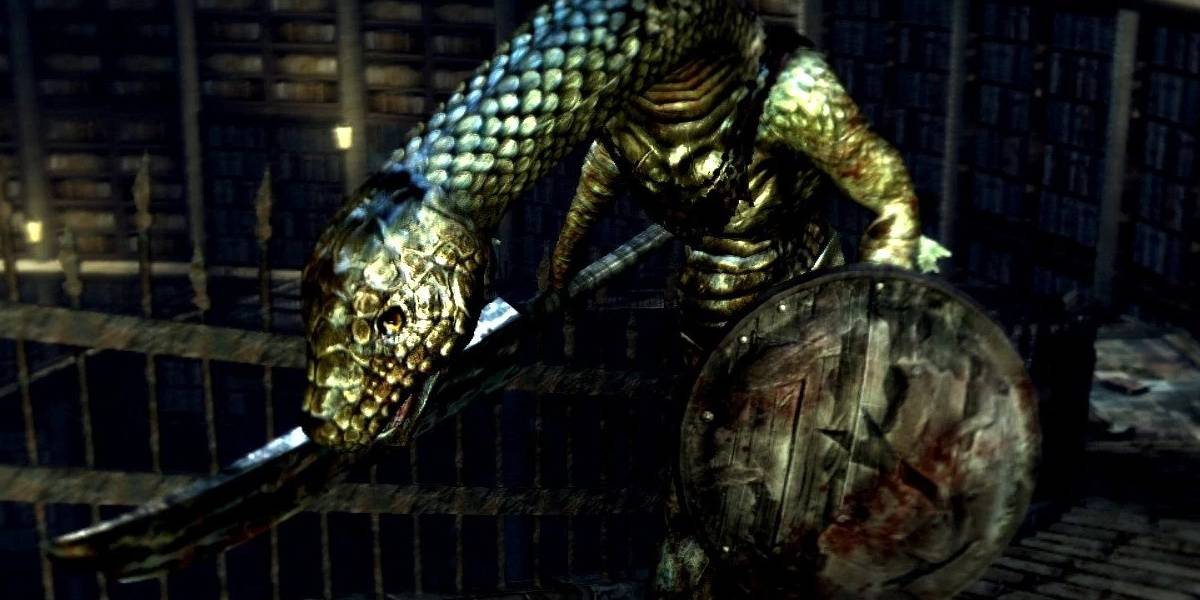 Man Serpents in the original Dark Souls are probably as bothersome as they are creepy. Most players will link them with Sen's Fortress, which is easily one of the most irritating and difficult aspects of the game for many (though some players manage to conquer the entire dungeon at level 1).
Perhaps the most frightening aspect of the Man Serpents in Dark Souls is their hissing; these monsters will hiss in response to seeing the player coming, which is a terrifying sensation in the dark, claustrophobic confines of Sen's Fortress.
Serpent Mage (Dark Souls)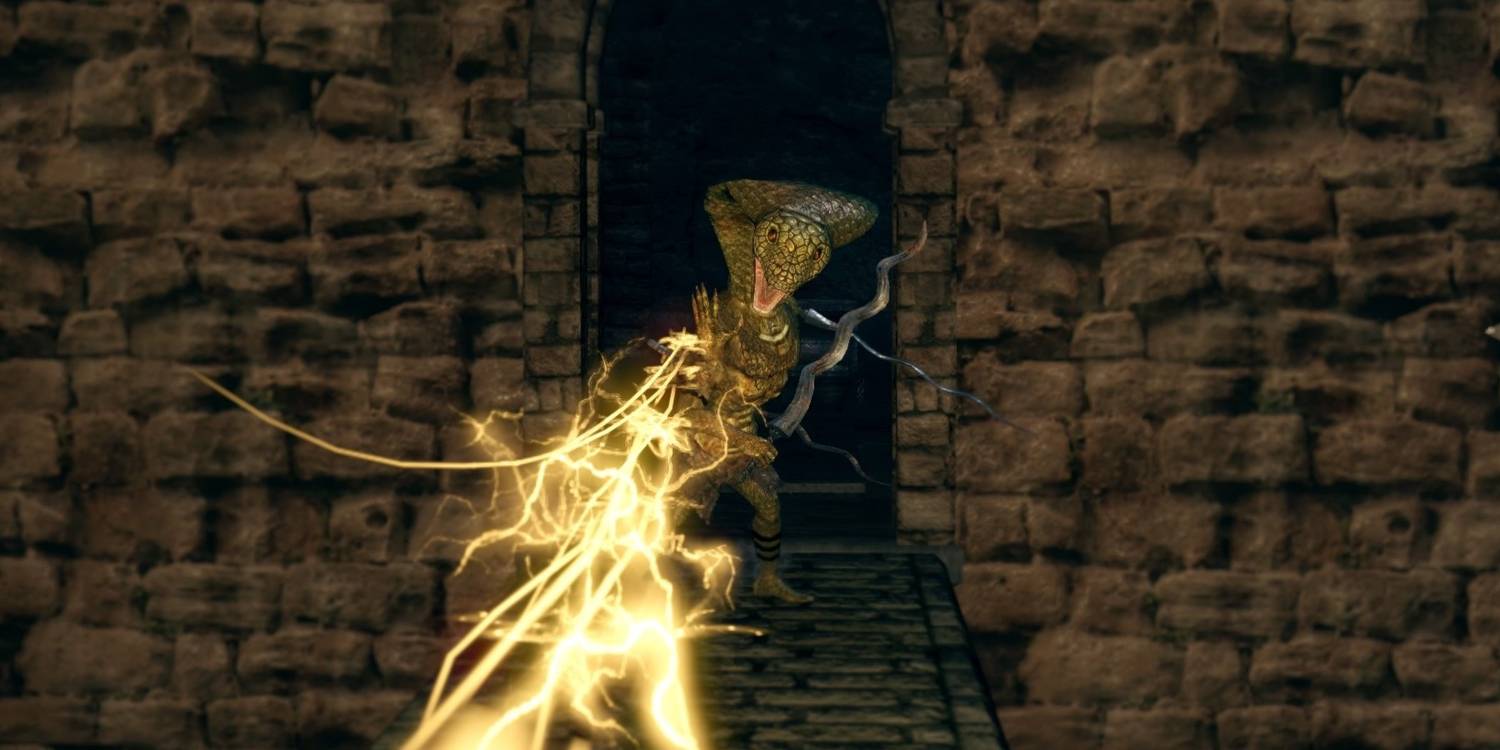 The Serpent Mages, Sen's Fortress's lightning-chucking equivalents, are much creepier than the standard Man Serpents.
Serpent Mages have strange-looking golden scales and, like Man Serpents, enjoy hissing when disturbed (albeit they're far from being one of the game's most clever characters). They can also throw lightning spells and wield strange, curved swords, which is quite impressive. Many of them are found suspended on platforms or hidden around corners within Sen's Fortress, making encountering them a jarring, unpleasant experience to say the least, especially when being killed by one of them means having to restart Sen's Fortress from the beginning.
Serpent-Man (DS3)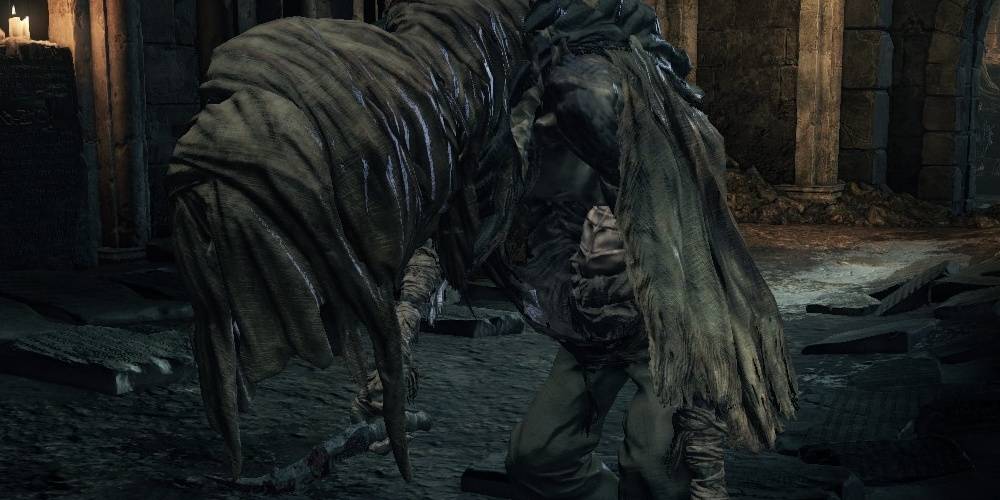 Serpent Men from Dark Souls 3 appear to have been lifted directly from Bloodborne. These opponents are not to be trifled with, since they wear weird rags around their heads and are frequently seen with battleaxes.
They also have an eerie quality to them. The mix of their snake heads and humanoid limbs is terrifying, especially in battle. The Serpent Man can be found in Archdragon Peak, as well as several other locations throughout Geometry Dash Subzero game.
Aldrich, Devourer of Gods (Dark Souls 3)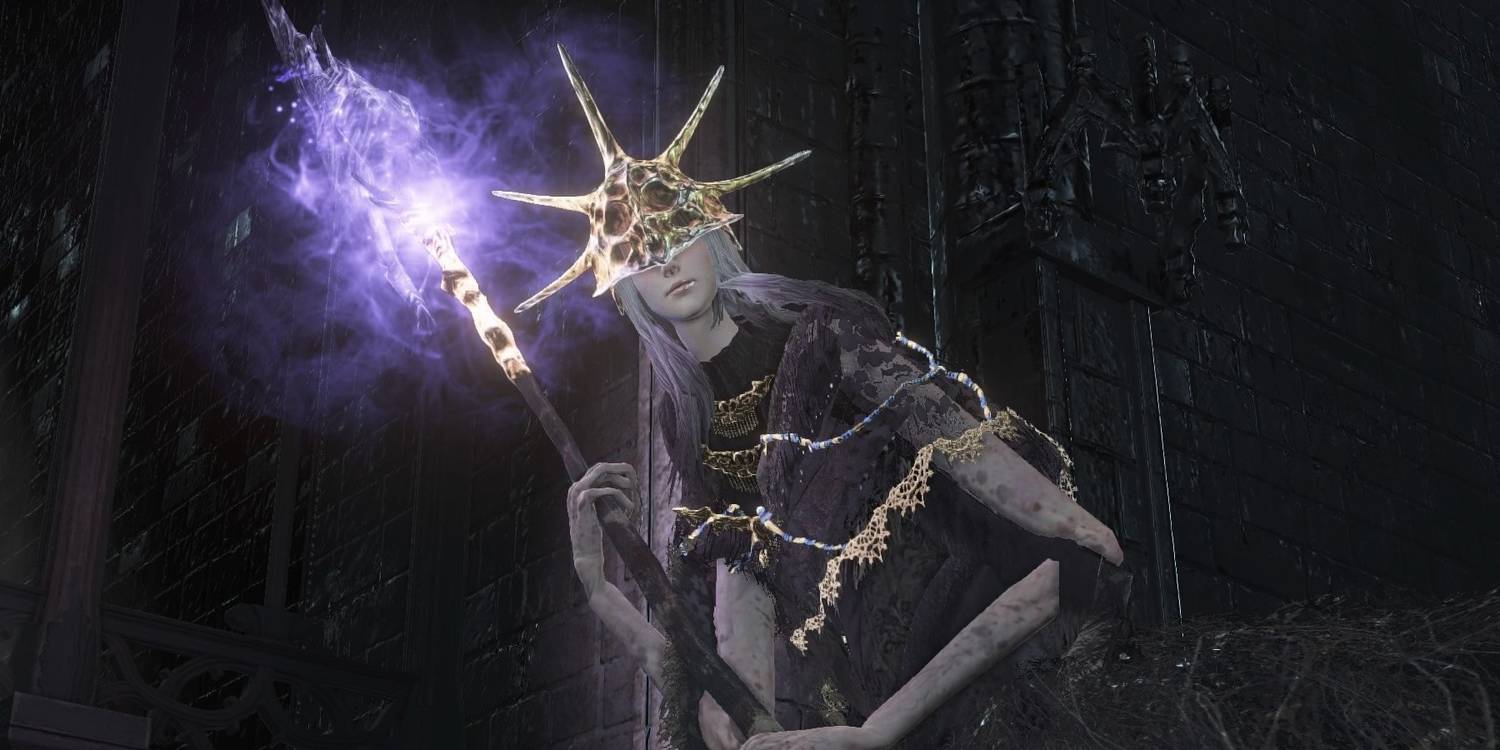 Not only is Aldrich, Devourer of the Gods, one of the more graphically striking boss fights in Dark Souls 3 (though he's far from the most difficult), but he's also one of the creepiest, and frankly, grossest characters in the game.
While Aldrich's look appears to be quite similar to that of Gwyndolin from Dark Souls 1, the main distinction between the two is that Aldrich's body is linked to a lengthy, snakelike tail. It's difficult to determine for certain what this part of his body is formed of, however it appears to be crushed corpses and bones.
Abductor Virgin (Elden Ring)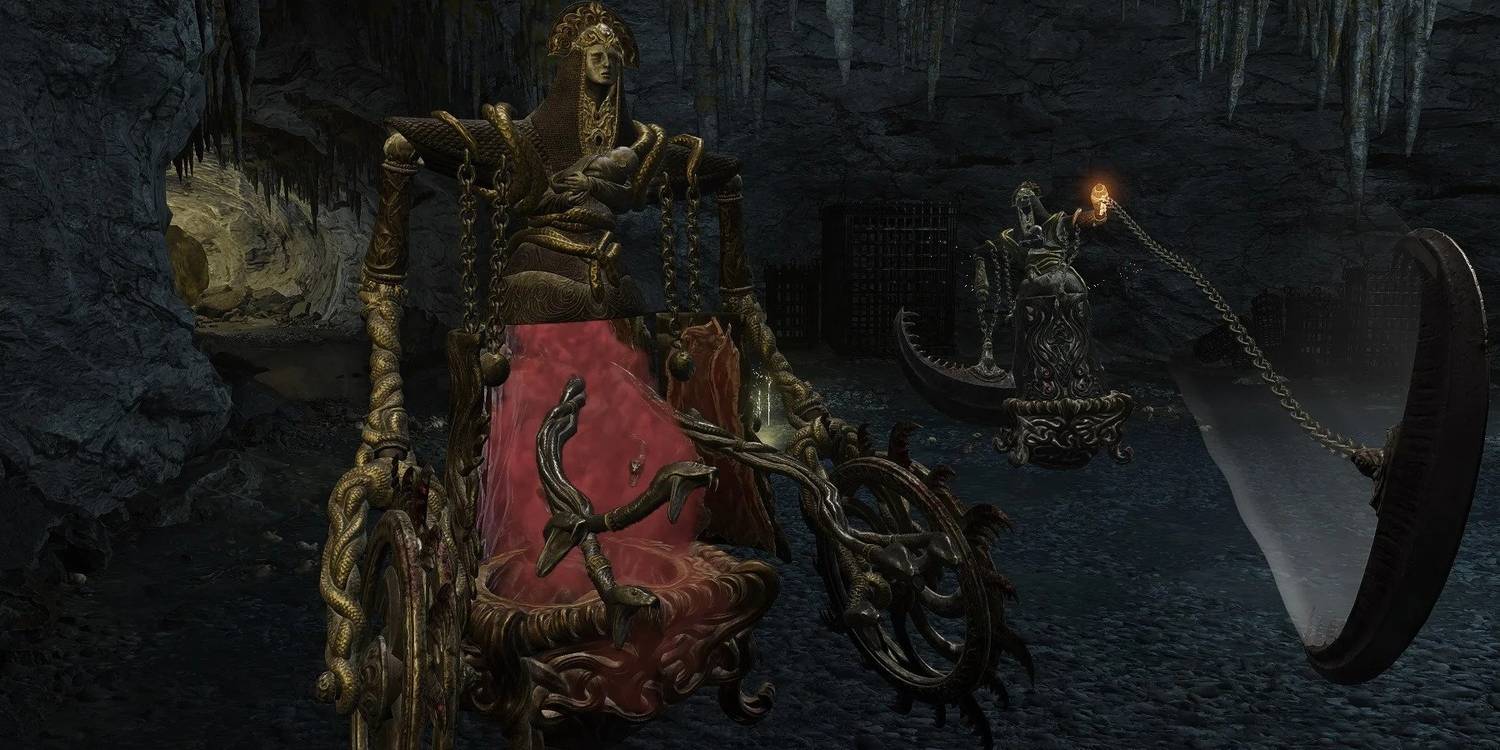 Elden Ring's Abductor Virgins are definitely some of the game's most terrifying foes, appearing in a number of locales across the map but mostly at Mt. Gelmir and Volcano Manor.
These massive iron maidens on wheels are also extremely difficult to defeat due to their high tankiness and damage output, thus learning how to defeat them can be a lengthy process. However, what gamers may not realise is that, in addition to the snakes sculpted into the outside of these foes, they also have snake-like arms inside them. The Abductor Virgin's grasp attack, which pulls the player into the body and crushes them, will use these arms.
Rykard, Lord of Blasphemy (Elden Ring)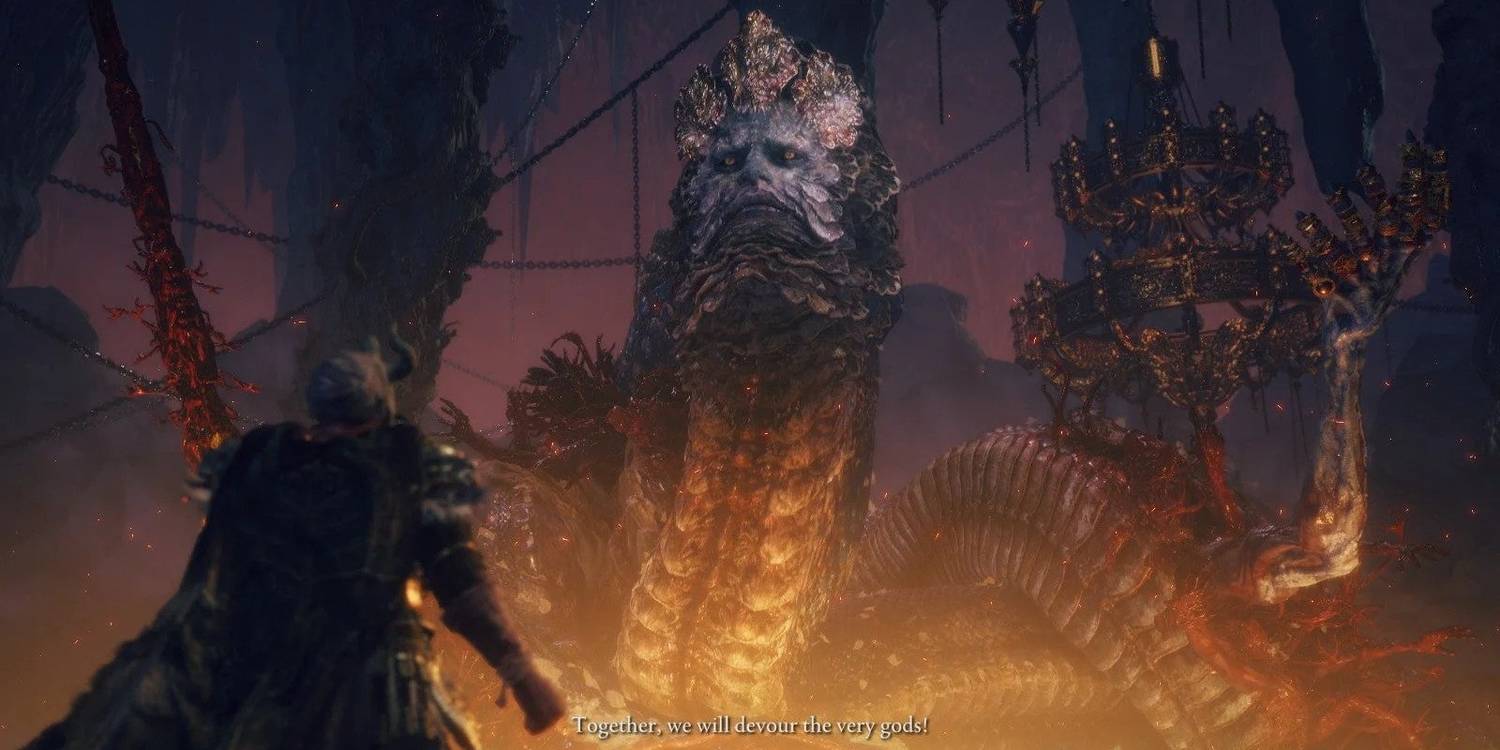 Rykard, also known as the God-Devouring Serpent, is a character that extensively relies on a well-established FromSoftware motif: eating gods (one of many repeating tropes in these games).
However, Rykard and his entire Volcano Manor clan are certainly some of the creepiest and most diabolical individuals in Elden Ring. Not only is Rykard's visage grafted onto his snake body like some low-budget Voldemort, but the blade he wields against the players, the Blasphemous Blade, is comprised of the remains of 'countless heroes he has consumed.' Tanith, his consort, devouring his huge corpse uncooked after players vanquish him is merely the icing on the macabre cake.