Can you play these survival games on your Switch and survive?
With so many wonderful games being released and ported to the Nintendo Switch, there are now a plethora of options from many genres, particularly in the survival category, where new games are constantly being released. This is fairly surprising given the Switch console's age of five years.
There are plenty good titles to pick from in which you must fight to survive, scavenge and hunt for food, and craft what you need to exist in the harsh wilderness where mother nature can be more savage than any creature. We're not talking about first-person shooters with survival and horror themes, but rather games in which you start with nothing and must figure out how to survive.
Minecraft
There isn't much more to say about Minecraft. We've all heard of it and played it, but the Nintendo Switch edition is a lot of fun because you can take it anywhere and spend hours in the sandbox game designing and building the home of your dreams.
You can move your game from the PC to the bed with cross-save, and there's also a dungeon-crawling Minecraft game if survival isn't your thing.
Sheltered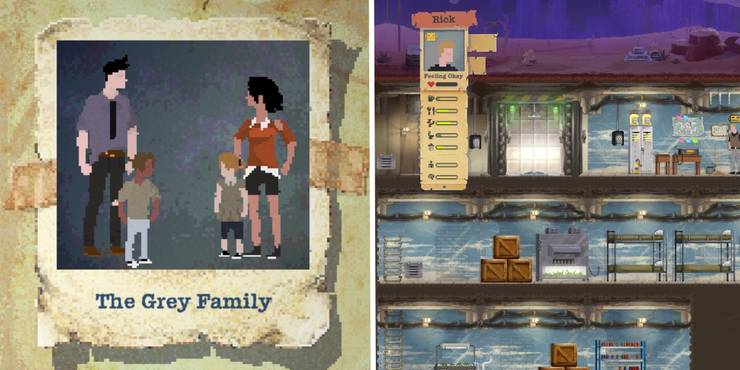 Sheltered is a disaster management game in which you must safeguard four family members in an underground refuge. As you struggle to keep them alive and explore the bleak wastelands, you'll quickly find that every decision you make affects the family.
The game is enjoyable and demanding at times, with plenty of personalization and nicely balanced gameplay that encourages you to construct the greatest possible home for your characters. There is a lot of replayability due to the randomness of its world generation.
Astroneer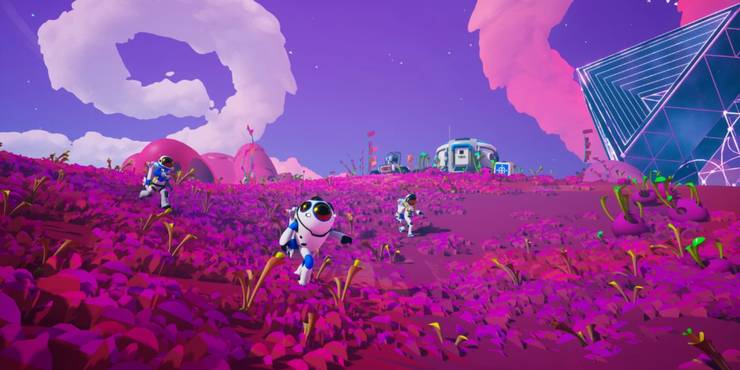 You play as an astroneer in this sandbox space survival game, risking your life to explore the frontier of space. You'll either work alone or in online co-op with three pals to construct a personalised base using the planet's natural resources. The game itself is beautiful, with its colourful and vivid art style, and while it lacks a story, the in-depth gameplay featured here will captivate you.
Playing Astroneer with pals is much more enjoyable as you strive towards goals, build, craft, and explore to your heart's delight while attempting to survive in space. Astroneer will undoubtedly give you your money's worth.
Windbound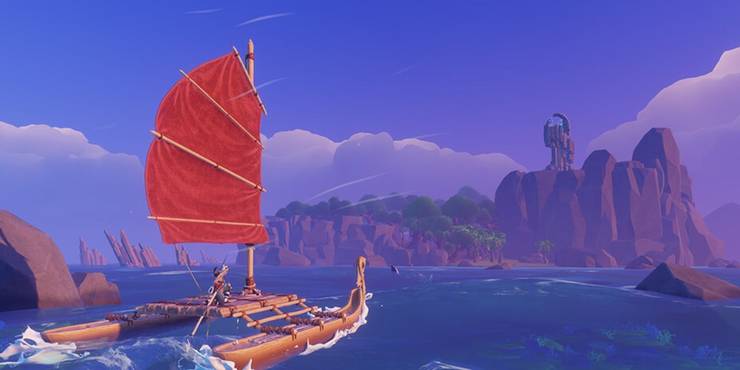 You play as Kara, a warrior hurled from her boat and dumped onto the shores of this mysterious and gorgeous paradise after being shipwrecked alone on an unexplored island.Windbound is a basic survival game in every way, with no food, water, tools, or boat to begin with.
You can spend hours exploring and crafting just to end yourself permanently dying and having to start from scratch all over again.
Tribes Of Midgard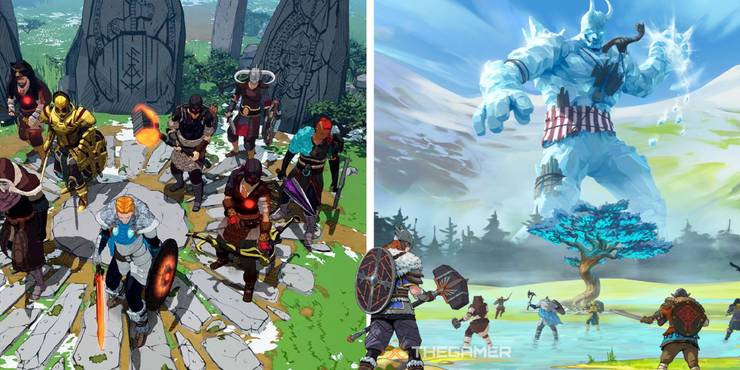 Tribes Of Midgard is a rouge-lite, survival, and action RPG that finds players defending their hamlet from hordes of monsters out to destroy the Seed of Yggdrasil. This game is for you if you enjoy Viking culture and want something more intense than Valheim.
Seasonal updates and new bosses provide new content to the game on a regular basis. To enjoy the finest experience, play with friends, as the game might become tedious otherwise.
Green Hell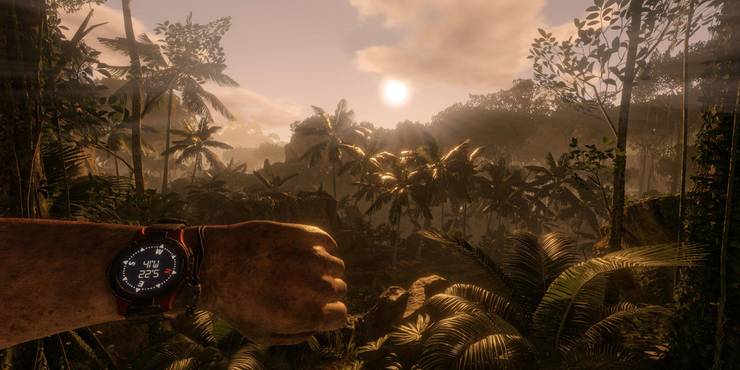 Green Hell, arguably the most realistic survival sim game, has players lost in the Amazonian rainforest with only their bare hands. You'll have to learn actual survival tactics and fight the loneliness and sorrow of being alone in the jungle if you want to survive in this nightmare setting.
With satisfying crafting and construction mechanisms, players can survive in a variety of ways. If you manage to live, the story becomes even more compelling.
Stranded Deep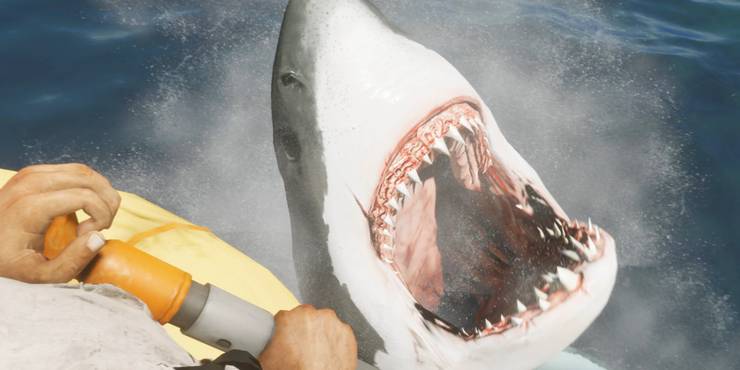 Stranded Deep will have you scrounge, hunt, and fight for your survival on an island in the midst of the ocean.Explore the depths of the water, build a method of transport to other islands, and find a way to return home.
You'll need to feed and relax, but you'll also need to defend yourself. While there is a lot of precious stuff to be found on the ocean floor, there are also persistent hazards deep below the surface – and possibly more than you are prepared for.
Don't Starve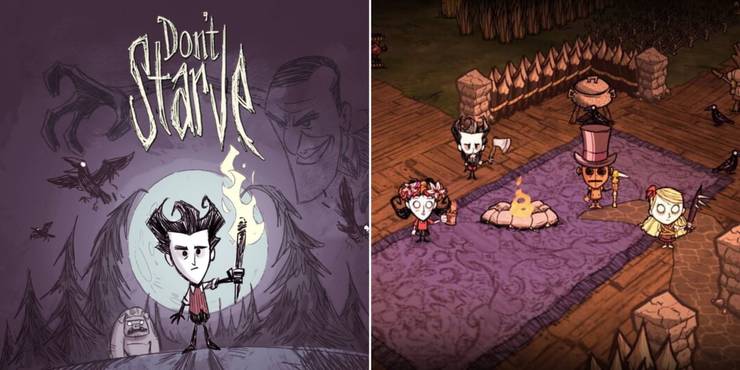 Don't Starve has been the gold standard of survival games since its initial release in 2013, but its conversion to the Switch significantly improves the experience. The aesthetics and art style stand out as virtually tailor-made for the Switch.
To survive the night, you must use strategy and talent, and the longer you survive, the more complex the game becomes. You'll get even more out of the game as you strive to survive alongside pals, thanks to the introduction of the multiplayer update Don't Starve Together early last year.
The Long Dark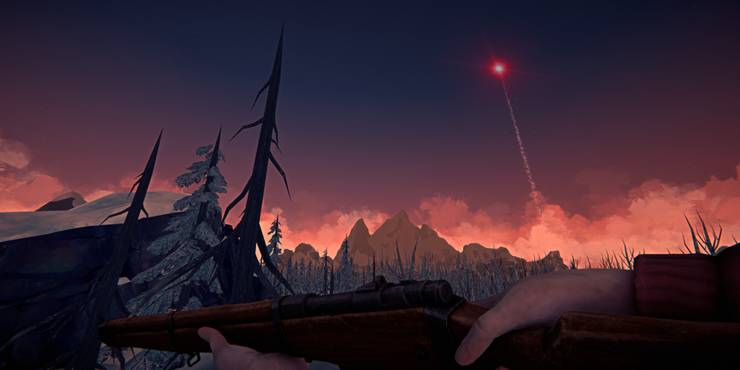 The Long Dark, with its immersive first-person exploration gameplay and unique art style, will transport you to the chilly Canadian wilderness. The game takes advantage of the classic man vs. nature premise, with realistic gameplay that feels gratifying.
You'll be pleased with the game's advancement as you learn to survive in the elements and unforgiving environment. With both a story and a sandbox mode, you'll never run out of things to do in this game.
The Flame In The Flood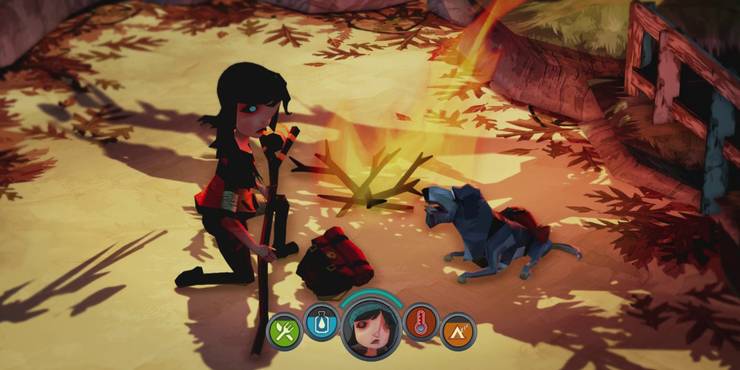 The Flame In The Flood is a rogue-lite survival game in which you play as a girl travelling a river with your dog in forgotten post-societal America. Everything from the graphic style, which was created by BioShock veterans, to the great music design and satisfying gameplay make this game an excellent Switch experience.
You'll be compelled to survive and care for your puppy, and the game's meticulously built progression will make you feel as though you've survived and developed along the way.
Subnautica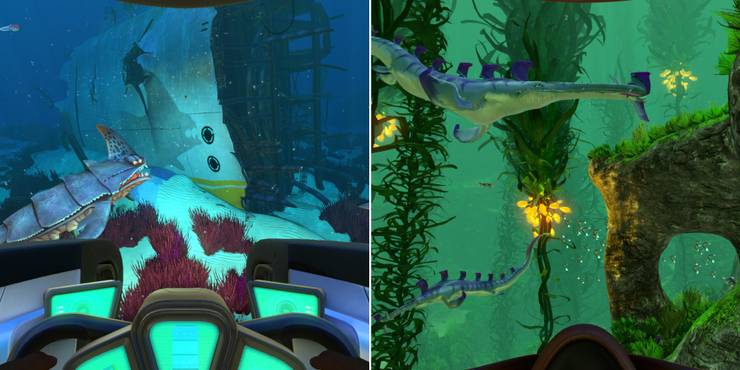 Subnautica and the Below Zero DLC look fantastic on the Switch, even in handheld form. The open-world survival game begins with your life pod crashing down on a strange, foreign continent. You'll have to explore the planet's underwater depths in order to rescue resources and survive while battling with scary deep sea animals. Will you make it out of this strange place alive?
With its dramatic environment construction and infinite, enormous ocean depths to explore, Subnautica is a magnificent gaming experience. There's a reason it's regarded as one of the best survival games available.
The Survivalists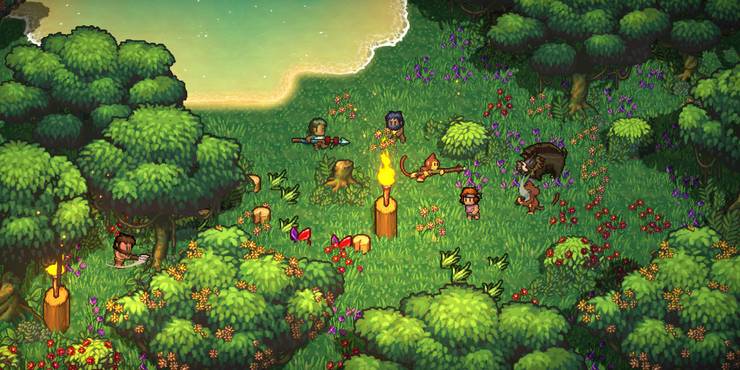 The Survivalists is another amazing survival game on the Switch, with over 50 hours of content and a multiplayer feature. Its pixel art style is lovely, but don't be fooled: you'll be pursued or hunted by animals, including mythological enemies, and you'll have to survive by making the most of the resources available to you.
You can tame and train monkeys to assist you with daily work or to give support while raiding camps, and you can even go dungeon crawling in the island's labyrinths.
Ark: Survival Evolved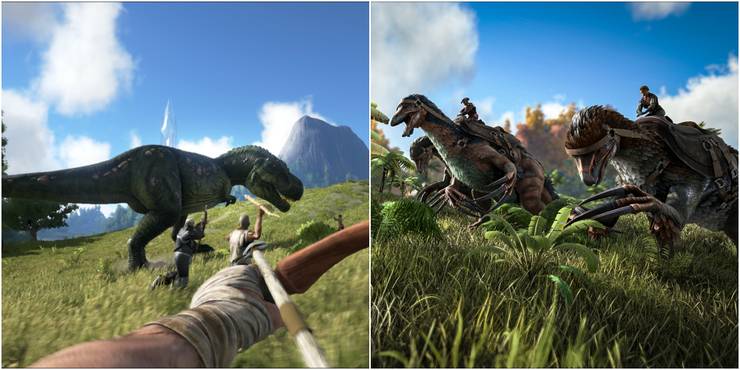 Ark: Survival Evolved was one of the worst gaming experiences on the Switch when it initially arrived, but with the introduction of Ark: Ultimate Survivor Edition, the game has been revived. You'll have hundreds of hours of gaming here thanks to upgraded graphics, improved optimisation, and the inclusion of every expansion pack.
Exploring prehistoric jungles and attempting to survive among dinosaurs, this game is finally the 2018 experience it should have been. Furthermore, the developers have been open about future upgrades and have been thorough in problem patches, and the community is growing with loyal players.
Terraria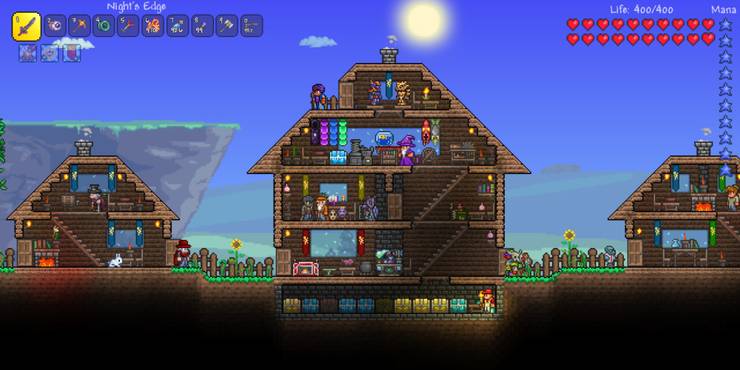 Terraria, also known as '2D Minecraft,' is a pixelated survival game in which you hunt, mine, manufacture, and construct a house for yourself and several characters. Explore the world and go deep beneath the surface to prepare for the big threats that await you.
You may easily lose yourself in Happy Wheels game for hundreds of hours, creating, fighting, and even adapting to the post-game activities that will keep you going back for more. It's one of the best survival games available, and it's even better on Switch.
No Man's Sky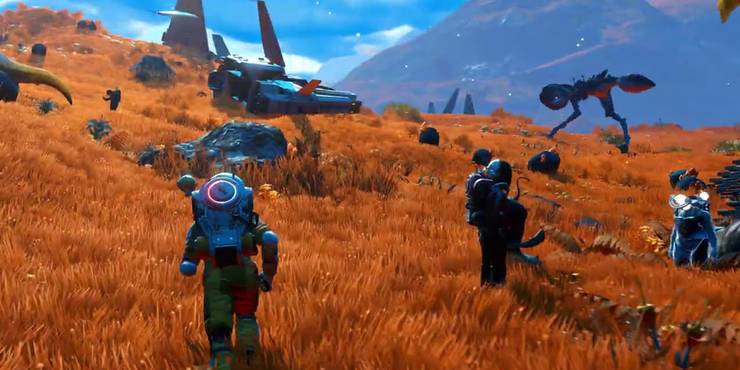 No Man's Sky is another survival game that appeared to crash and burn upon its botched release, but thanks to a slew of free updates over the years, its Switch release is the type of space exploration survival game you'd want to play.
You can explore limitless galaxies full of unique worlds and strange lifeforms in search of rich resources on long-forgotten planets, and you can manufacture, upgrade, and build everything you need for your expedition.